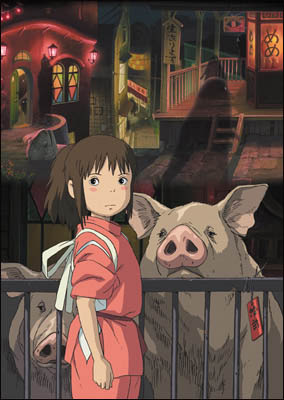 Unsung Divas of Sufism

Dhan-nun & The Pious Woman
Discussion
Join
Dhan-nun has narrated the following story:
I was passing through Rastāqal Ghormā (?) and the night approached. I was sitting by a brook close to a small city.
I noticed a woman shortly after the night prayer who was carrying an empty leather-pouch for water (Apparently it was dark and she could not see Dhan-nun). She performed ablution and raised her head to the sky saying, "O The One whomever You wish You awaken, why so much sleep for me! I have no need in sleeping. Is there a lover that knows his Beloved sleeps not and yet he falls asleep?" (Translation?)
So she filled her leather-pouch with water ready to leave when I called upon her, "Salām (Peace) be upon you!" She replied immediately, "Salām (Peace) be upon you the idiot! Who attempts to startle/surprise women thinking I did not see you. Every moment my heart smelled you! But I was busy with Someone Else who is better for me than you." (Her Soul smelled his Soul)
I said, "But I am your guest" She told me to get up and follow her. We reached a large palace and she kept knocking on the gate but there was no response. She said, "My Lord! Are these people sleeping?" Suddenly we could hear the clacking of the bolt & lock from inside and the door opened. (Her comment about the people sleeping means she was shocked that they were not busy with nightly prayers & Dhikr (Remembrance))
She entered and asked me to enter as well and told me to sit in the hallway and said, "I have seven children and they are the rulers of this city, but I do not eat from their provision instead I feed myself" I asked her what she did for living and replied, "I thread wool from one Friday to sell at the next Friday, keeping the principal and eat from the profit." Then she ate one loaf of pita bread and a fist full of lentil indeed the purest food. (This was the palace of her kids but she lived in a hallway eating bits of bread. She suspected that these rulers, though being her kids, indeed have illegally/unjustly earned some of their wealth. She stayed with them to make sure they stay as pious as possible.)
Finally she told me, "O Dhan-nun! You give lectures to prominent audiences and if I had the strength I would have whipped you this very moment (for being a show off)." I cried, "I submit to you (wont do it again)" she yelled, "You are indeed a liar get up and get lost, you are preventing me from my Dhikr (Remembrance)" But before I left she gave me several loafs of bread for my journey and I asked her, "Please give an advice!" She said, "Place The Haqq (True & Absolute Reality, The Lord) in front of your eyes (in place of the people)".
End.

(Source:
'Ibn 'Arabi, From

Kawkabon Durri

)
© 2004-2002, Dara O. Shayda